Burma's Lost City of Mrauk U
---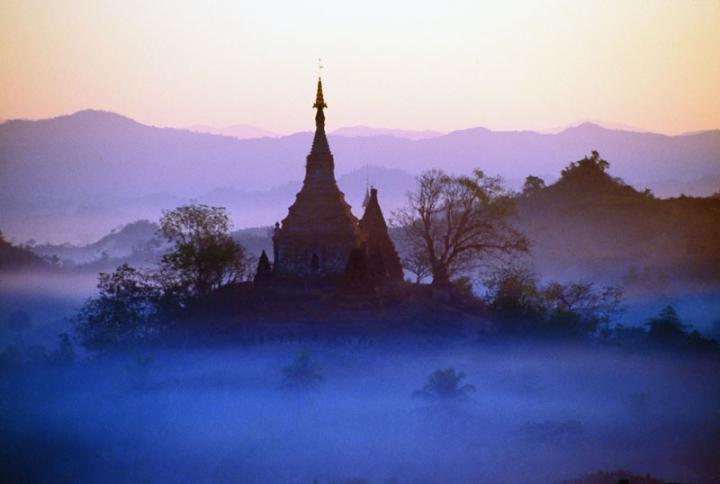 Image ©
2010 Exotissimo Travel
Yangon, Bagan, Mandalay, Ngapali and even Putao. Extraordinary locations in Myanmar each presenting her own unique characteristics and experiences. One can not forget Mrauk U however. Re-discover this sleepy and archeologically rich important town and put Mrauk U on your Burmese itinerary map.
It may not seem like it now, but Mrauk U was once a very prosperous and significant city. Because of its position on the Bay of Bengal, it became an important trading port. Traders and merchants from Holland, Portugal and France did business and traded with Bengals and Mughals. As Mrauk U prospered, so did the construction of elaborate and beautiful temples and pagodas.
First, head to Sittwe, the capital of Rakhine State from Yangon. The town is rich in diversity, as evident by the mixture of Indian and Southeast Asian influences on the town's structures and architecture. Head over to the Cultural Museum for, an insight into Rakhine culture and heritage.
On to Mrauk U. You'll get there by boat, with a cruise upstream along the Kaladan River. Arriving in Mrauk U, you will witness the former grandeur of this ancient town, popularly known as Myanmar's second eminent temple town after Bagan.  Visit the Koethaung Temple, Pitakataik Library, Laungbanpyauk Pagoda, Yadana Mannaung and Sakaya Mannaung Pagodas among others.
The most impressive of these beautiful relics is Shitthaung Temple, a cool labyrinth of maze-like tunnels containing an impressive collection of Buddha images and reliefs. Visit also the Royal Palace and Archaeological Museum.
* * * * *
---