A Vietnamese Photographer
---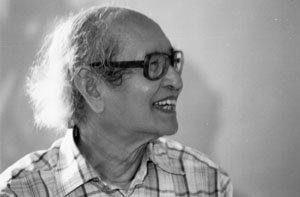 Image ©
2000 Sarah Tilton
Do Huan started taking photographs in 1936 when his father gave him a camera for his birthday. What started out as a hobby soon became a profession as Do Huan developed into one of the most celebrated photographers in Vietnam. A new book, Past and Present Vietnam, documents Do Huan's work as well as Vietnam's recent history.
The book's cover is a black-and-white photo of Silver Street in Hanoi's Old Quarter. Taken fifteen years ago, it is one of Do Huan's favorite photos. "This is all gone now," he says looking at the picture. The seventy-five images in the book date from 1949 to the present. Earlier works were destroyed during the war with the French when Do Huan fled Hanoi.
Do Huan has traveled across the country and the photographs reflect his own interests as well as the changes in Vietnam. His subjects include mountain landscapes, war-time classrooms, a religious ceremony in a village in Ninh Binh Province and the Ho Chi Minh mausoleum in the familiar spring drizzle. There is a well-known portrait of painter Bui Xuan Phai. Do Huan remembers the day it was taken: "I told Phai his hat looked good with his face and went home to get my camera. He liked the photo." There are also portraits of the photographer's wife and daughter.
A self-taught artist, Do Huan says he was influenced by French photographers like Henri Carter Bresson. Do Huan started out taking family photos and then moved on to postcards, posters and newspaper assignments. He has been exhibiting his work since 1939 and his award-winning photographs have traveled to Singapore, Hong Kong, France and India.
While seventy-eight year old Do Huan is now semi-retired, the tradition lives on: two of his six children are photographers.
---