Koyasan - Japan's Holiest Retreat
---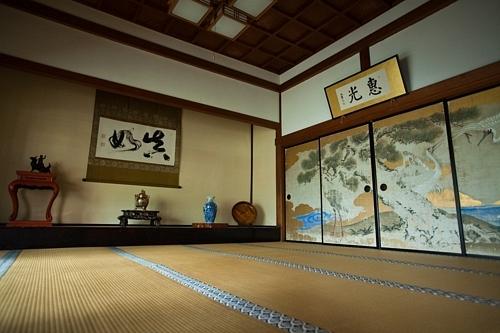 Image ©
2009 Asian Images John Lander
Many temples have accommodation facilities called shukubo in Japan.  These attract attention not only as places to stay, but as places that let you experience Japanese culture. 
Koya-san is one of the best places to experience a temple stay in Japan.  Ekoin is one of the most popular temples for this for foreign visitors.  One reason is that most of the young monks speak English, and Ekoin is well accustomed to foreign visitors.  Ekoin has morning prayer services and fire burning ceremonies that visitors can observe.  Part of the experience is dining on shojin ryori or vegetarian temple cuisine - food for the soul as well as the body.
Apart from the temple experience at Ekoin or other shukubo in town, Koyasan is atreat to hike around with its cooler, hill station temperature, UNESCO world heritage sites and mingle with the henro or Japanese pilgrims.
* * * * *
---