Nepenthes Summit 2007 and Bako National Park
---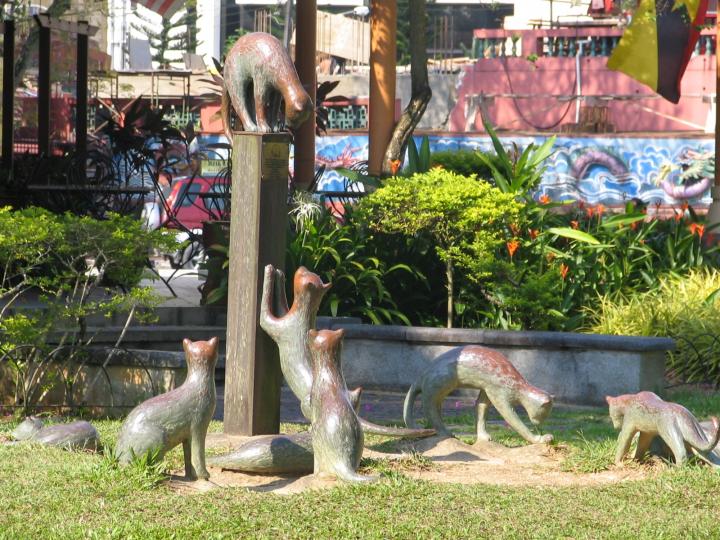 In Sarawak, Nepenthes reach their pinnacle of diversity with currently 25 recognized species, of which 7 are found nowhere else on earth. 
The aim is to bring the benefits of an international conference to Malaysia where efforts in conservation and sustainable utilization of Nepenthes are readily applicable. 
There is a variety of activities for the 4-day-conference.  A number of papers including topics concerning taxonomy, biogeography, ecology, sustainable utilization, horticulture, chemistry, ethnobotany, and conservation were presented.  A pitcher plants display and sale booths by Malesiana Tropicals and Borneo Exotics gave audience a change to see the amazing plants.  A Nepenthes cultivation workshop was set up, and 2 field trips to national parks and wild places were organized.
Of the current new discoveries of Nepenthes in Sumatra, the taxonomy and conservation status were two major topics discussed.  While all Nepenthes species are protected by the international CITES, it remains ineffective in stopping current illegal collection.  The discovery of rare and new Nepenthes species in Sumatra attested to the rapidly accelerating reductions in wild populations.  Recent years, there is a surge of local demands of Nepenthes especially in Indonesia (promoted by the media) and this prompted the over-collecting of wild plants as there is only one tissue culture nursery in that country.  Populations of some species fall to a critical level.  While more education should be placed to raise public awareness of conservation, more seeds of Nepenthes should also be made available through conservation organizations and government bodies to create a wilder gene pool to tissue culture producers for propagation to meet local demands.
Habitats destruction in lowland forest and urban development also led to the degradation of the sometimes highly fragile environments inhabited by Nepenthes.  Artificial propagation of Nepenthes perhaps is the answer to the conservation of Nepenthes.  Tissue culture technique has enable production of large number of plants from a single seed.  This technique made plants available in large quantity and lower considerately the price.  As a result this eases the pressure on wild populations.  For Nepenthes to survive in the wild in future, it still takes the commercial industry, responsible producers and major conservation organizations to work hand-in-hand to preserve the goal of biodiversity.
It was very exciting to go to Bako National Park again to see Nepenthes in the wild.  With its rainforest, abundant wildlife, jungle streams, waterfalls, interesting plantlife, secluded beaches, rocky shoreline, bizarre rock formations and extensive network of trekking trails, Bako National Park offer visitors an excellent introduction to the rainforest of Sarawak and its amazing bio-diversity.
There, I saw Nepenthes gracilis, N. rafflesiana, N. albomarginata, N. hirsute and N. reinwardtiana and also the very shy proboscis monkey Nasalis larvatus.
The second field trip was to Bau and Serian of Sarawak.  The fairy Cave of Bau is located within a large limestone hill and it is home to the rare endemic Nepenthes northiana which grows on the steep cliffs of the cave.
The trip to Serian features sites along the highway's disturbed area which are especially rich in Nepenthes.  I saw in the kerangas-peat swamp forest Nepenthes rafflesiana, N. gracilis, N. mirabilis, and the huge N. bicalcarata, which is renowned for its large fanged pitchers.
Overall, it is a very educational trip and I also brought tissue cultured plants back adding to the effort of conservation by cultivation.  Proper import and export permits were obtained and CITES and phytosanitary certificate were issued.  I got a number of sarawak's shield plants Alocasia as well as Nepenthes aristolochioides, N. jacquelineae, and N. lamii.
---