Stephanie Sibert, Running for children.
---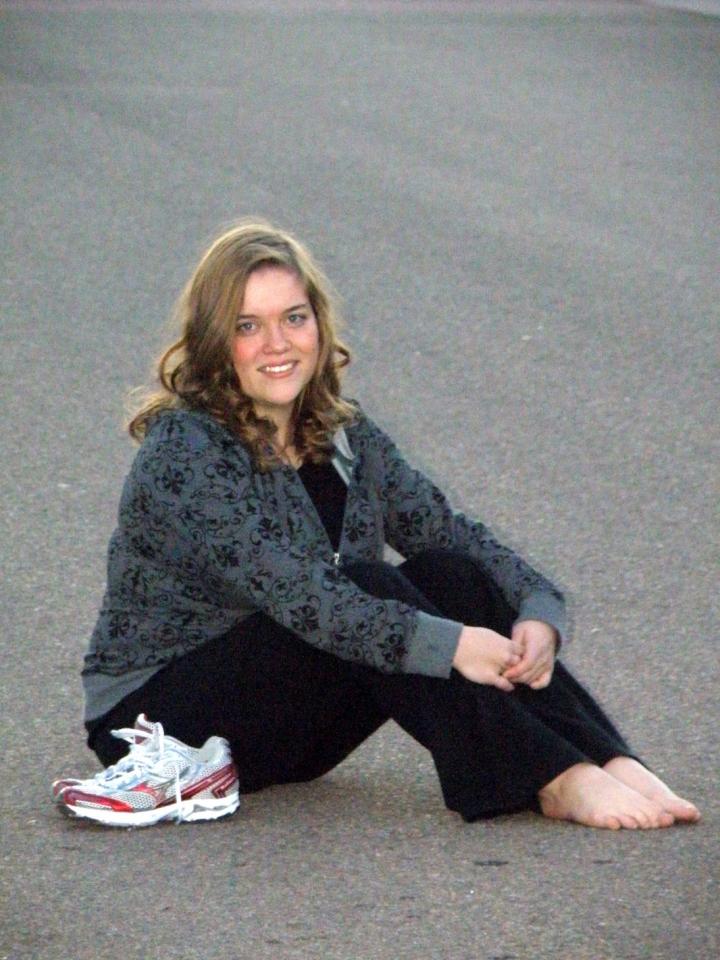 Image ©
2012 Ronald de Jong
The Running4BareFeet Project.
Text by Ronald de Jong. Graphics by Sarah Fritzler. Images by James Sibert and the Aloha House.
Many tourists are familiar with Mindanao's exotic and beautiful beaches.  Few, however, are aware of the plight of many of the island's children.  All over Mindanao, children are hungry, homeless, and very vulnerable.  It is to these children that Compassion International and other ministries reach out to help.  Working with local churches to feed, clothes,and educate Mindanao's little ones, Compassion is making a difference in over 300 different local projects on the island of Mindanao.  Through them, you can help the Running 4 Bare Feet Project make a difference in these little ones' lives. 
The thriving city of Colorado Springs in the United States of America, about 8000 miles from Mindanao, is the international office of Compassion International and the home town of Stephanie Sibert, an inspiring 23 year old woman who is dedicated to supporting needy and vulnerable children around the globe. Stephanie has never been to the Philippines and has only read about it; however, this does not prevent her from learning to speak a bit of Tagalog, a language she didn't even knew existed before she started this project. But for Stephanie actions speaks louder than words in any language or any country.
Stephanie is determined to make a difference--during 2012 her goal is to raise more than 10,000 US dollars for needy children and mothers in the Philippines by running a virtual tour. This virtual tour is taking her from the Francisco Bangoy International Airport in Davao up to Caligan de Oro, over to Iligan City, and back down to the ports in Cotabato City. From there her blog will board an airplane and fly to the island of Palawan, where she will run down to the southern tip and back up to Puerto Princessa City.  Actually, the run is a virtual one because Stephanie is personally running 500 miles or so in her own neighbourhood in Colorado Springs.  Her intention is to run 5 days a week, 4 miles a day for 26 weeks. In this way not one cent will be wasted on unnecessary travel expenses and red tape. Running 4 Bare Feet guarantees that 100% of the donations will be given directly to the organisations. Stephanie's effort is quite exceptional--being a
student midwife she is on call almost 24 hours a day and seven days a week, so all the running has to be done after working hours and free time available. 
She will be starting her one-woman-on-foot virtual tour on April 2, 2012 and is inviting everyone in her neighbourhood or anywhere else to join her at the kick off run in her running4BareFeet 5K Kick-off  that will be held at the University Village Running Club's route in Colorado Springs on Saturday, April 7, 2012. You are invited to run with her--even a short distance-- or just showyour support by cheering and encouraging her along the track. Let Stephanie and the many disadvantaged children in the Philippines know that there are still a lot of people in the world who care for one another, believing that everyone can do something and knowing that simply doing nothing is not an option. Stephanie is making a plea to everyone to start your own fundraising campaign--inspire your friends, family and local community to give a small donation for Compassion International's Highly Vulnerable Children's Fund, the Compassion International's Batong Buhay Child Development Center in Palawan, and the Aloha House in Puerto Princessa City. These children's ministries are always underfunded and the needs are many, but the staff and volunteers keep on performing incredible work, providing children with the attention, religious and mental stimulation that all children need.
The Running4BareFeet Project is a great way to do something for a great cause, improving the quality of life for many underprivileged children in the Philippines. Your support will be received with unbelievable gratitude and wonderful smiles by the children and their staff. If you want to make a difference as well, if you believe like Stephanie, and if you want to support her on this fantastic endeavour, get involved in this run and reach out to these vulnerable children. Every gift matters and every giver makes a positive difference.  Please, share just even a bit of the plenty you have to keep these children safe and out of harm's way.
Stephanie will be documenting her progress and experiences every step of the way as well as more information on her Running4BareFeet 5K on her blog www.running4barefeet.org.  If you would like to have more information about her project, you can contact Stephanie directly at running4barefeet@gmail.com.
---