The Peaks and Pitfalls of Eco-tourism in Thailand
---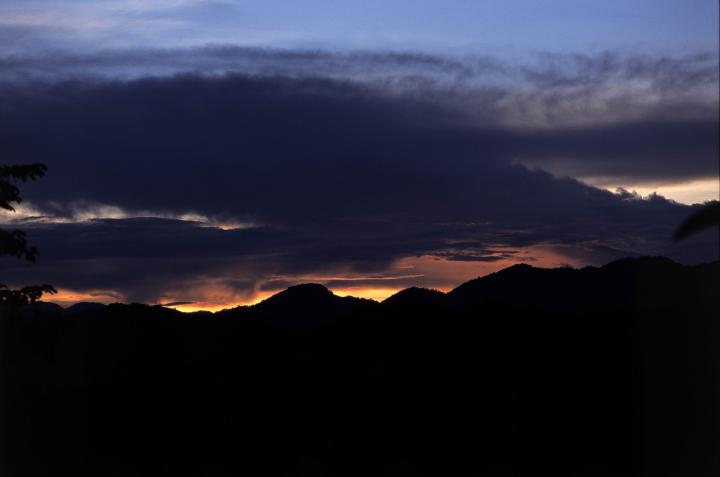 Only a few metres from the walking trail stands a strangling fig tree, which provides shelter and sustenance for hornbills, macaques, and white-handed gibbons. "It's an entire eco-system in itself," says Nick Ascott of North by Northeast Tours.
No matter how many times he comes across sights like this in Khao Yai National Park, he's still awestruck.
Such natural wonders have sown the seeds for eco-tourism's metamorphosis into the fastest growing sector of the tourism market in the world.  That's the official word from the International Eco-tourism Society (TIES), a global NGO with more than 1,700 members in 70 countries. In total, TIES estimates, ecologically minded tourism now accounts for more than 20 percent of the global market.
The most frequently reiterated catchphrase about this field is "sustainable development". For many tour operators, this means limiting the number of tourists on any one trip so as to minimise the impact on the environment, keeping the noise down so as not to disrupt the sleeping and feeding patterns of wildlife, along with staying in traditional dwellings (electricity not included) made of natural materials.
Such demands pose a very basic problem for the operators.  "It's hard to be eco-conscious when you have to be cost-conscious too, and you're not bringing in these busloads of tourists," says Nick, adding that two of their most popular tours are wildlife-spotting around Khao Yai and kayaking around the rainforest-rich Khao Sok National Park (home to tigers, gaur, and the world's largest flower, the rafflesia) in southern Thailand.
Another dilemma faced by tour operators is that their high-end clientele still want all the modern amenities and conveniences even when they're out in the middle of a primeval jungle. "I'm sorry, but you can't sip your martini out on a terrace and still watch tigers mating," laughs Nick.
Equally as important as conserving the wilderness, and wildlife, however, is to help maintain the livelihoods of the locals and to sustain their traditional lifestyles. Nick says that his company, which opened its first office in Nakhon Phanom, and has since expanded to Bangkok and Luang Prabang, is trying to develop "long-term relationships" with the villagers. Helping local kids to get a better education and have better access to health care are responsibilities, he feels, which come with the territory; seeing that the money is divvied up fairly among different villagers is another one.  Indeed, TIES also defines one of the main tenets of eco-tourism as providing "financial benefits and empowerment for local people."
Eco-tourism's economic growth is far easier to calculate than how much effect it has had on preserving or disturbing Thailand's great outdoors, or how successfully government policies have been put into practice here. Michael Spjusth, the Swedish owner of the Big Blue dive center on Koh Tao and Koh Samui, believes that the Thai government has done more than any other administration in Southeast Asia to promote eco-tourism and green awareness among Thais and tourists. Still, he claims that most of the grassroots work is being done by the tour operators themselves.
As an example, Michael, who established the dive shop back in 1991, mentions the sweeping, clean-up campaigns organised by resorts and dive shops in Koh Samui to tidy up the beaches and seabed.
If the road to conserving Thailand's natural resources has been an uphill race against time and vested interests, there have been some signposts of progress along the way. In the opinion of Joe Cummings, Lonely Planet's main author in Thailand for 20-odd years, two of the government's major successes were "getting the resorts and golf courses out of Khao Yai National Park around eight or 10 years ago. And the fact that they've stopped any more bungalows being built on Koh Samet. You can renovate existing bungalows there, but you can't build any new ones."
These days, eco-tourism and being environmentally friendly have become such common sales slogans for so many hotels, travel entrepreneurs, and brands of floor wax, that there are more grey areas than green.
"A lot of hotels say they're environmentally friendly because they put notices in the rooms saying that you don't have to have your towels and bed sheets washed every day," Nick laughs, "and then they're pumping out pollution into Pattaya Bay."
Any time he has ever lectured on the subject he starts out by telling the audience that everyone there probably has a different definition of what eco-tourism is. But he's not so sure there really is - or probably ever was - any kind of 'pure eco-tourism'.
"In pure eco-tourism, you're supposed to eat local food, use local transport, and do everything on a local level. Travellers might feel adventurous, but not necessarily in the morning. So we'd rather feed them something they know for breakfast rather than beetles, for instance. But there are so many definitions of eco-tourism around now that it's hard to know what it really refers to."
Certainly the need to set standards for tour operators and resort owners has been a hot topic of debate among Thailand's conservationists.  And the chorus of quarreling voices has been amplified in recent years by severe shortages of water on islands like Koh Tao and Koh Samui.
At the "Ethics in Eco-tourism" seminar at the Youth and Eco Travel Mart 2003 held in the Queen Sirikit Centre, Professor Surachet Chettamart, a speaker from Kasertsart University and leading environmentalist in the country, pointed out that international standards of environmental protection and wastewater treatment have to be agreed upon and implemented. "In the next few years we hope that tour operators and hotels complying with these standards will be certified. This will lead to eco-tours of a higher quality, more interest among visitors, and higher profits for operators."
Working towards international standards of sustainability and cost-effectiveness is the reason why some of the biggest resorts on Koh Samui have teamed up with Green Globe Limited - an international organisation with affiliates around the world - to run their own wastewater recycling systems. And one of the forerunners in the green sweepstakes here, the Chumphon Cabana Resort and Diving Center, has long been collaborating with universities in Germany, along with the Asian Institute of Technology in Bangkok and the University of Hawaii, on energy-saving systems and new forms of housing. They also grow their own rice and vegetables. During their stay, interested visitors are encouraged to get some hands-on experience in farming.
"The self-sustaining resort," said Michael of Big Blue, "is going to be a future trend."
Green-leaning tour entrepreneurs will also have to blaze some new trails (both geographic and cultural) if they want to stay ahead of the competition in the future. Nick Ascott characterized some of their tours in Isaan and Laos as "real Indiana Jones type stuff". One tour they organised was a five-day excursion along the Ho Chi Minh Trail with the famous Vietnam War photographer Tim Page riding shotgun, while providing colourful commentaries about the country and his experiences shooting there. They've also put together itineraries for walks around the wild side of Thailand with well-known naturalists leading the way.
Most travel industry experts and writers agree that business will continue to blossom for back-to-nature trips with an emphasis on exploring local cultures and natural distractions. "The more the world gets urbanised," says author Joe Cummings, "the more people yearn for nature holidays. And the field of eco-tourism will keep growing because the more that environmental issues become politicized the more people want these guilt-free vacations which are supposed to be environmentally friendly. So consumers are going to have to be a lot more discerning about anything that claims to be eco-tourism."
* * * * *
---