Tokyo Disneyland for the Child at Heart
---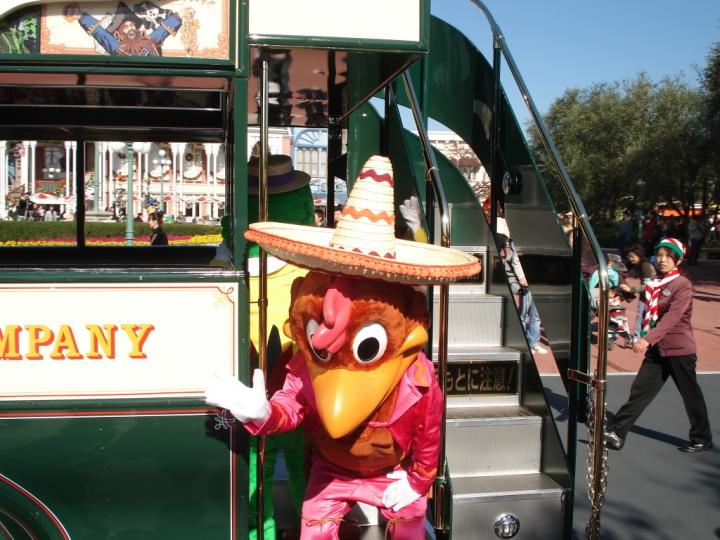 As we got off the train at Maihama Station and started walking towards Tokyo Disneyland Resort, my heart was beating so fast I thought I was going to faint from the excitement. Talking about excitement, my kids were practically running into the entrance towards the beautifully decorated Christmas tree and lights. As this was also my first time in Disneyland, you could say that I was re-living my childhood dreams. I could see that I wasn't the only one. The place was crowded with loads of people – parents, toddlers, babies and teenagers - posing for photographs next to Disney characters, the excitement and thrill of the experience clearly seen on their faces, despite it being 9 degrees Celcius outside. Many were also browsing in the stores picking out momentos of their visit to Tokyo Disneyland.
There are two theme parks in the area actually – the Disneyland and Disneysea. Disneyland, as you can comprehend from its name, has all the rides on land, while Disneysea is where the rides mostly involved getting wet. With two young kids, I didn't think it was a good idea to get them wet on a cold day. So, we chose to just visit Disneyland and all I wanted was for my kids to have fun, enjoy and watch their favourite Disney characters come to life.
The minute my daughter saw Cinderella's castle, she was screaming with joy. And we were lucky because as soon as we arrived, the parade began. My children had fun naming all the Disney characters and posing for photos with Pinocchio, Minnie, Daisy, Sheriff Woody, just to name a few.
Despite the long queues for most of the rides, we were happily chatting away waiting to board the rides, totally oblivious to the cold weather and the crowd. Our highlight of the trip for me was probably meeting Mickey Mouse, hugging him and kissing him! It was an experience of a lifetime, for me at least and I believe for my daughter too. This place is indeed a haven for fans of Disney characters like myself and it doesn't matter how old you are, you will fit in perfectly well. No wonder it's the most visited theme park in the world!
For more information on Tokyo Disneyland, go to [here] or [here].
Have Fun!
* * * * *
---