Hometown:
Phan Thiet, Viet Nam, United States
Adam is a contributor to ThingsAsian Press' "To Asia With Love" Guidebook series, including "To Vietnam With Love" and the upcoming "To Cambodia With Love" and "To Thailand With Love". He is also a contributor to more than a dozen Vietnam and Cambodia guidebooks for Insight Guides, Thomas Cook, Berlitz, DK Eyewitness, Time Out and Sky Publishing (Hong Kong). His work for Transitions Abroad Magazine has also won awards. 
 Adam has worked with many endangered species, including chimpanzees, bonobos (including the famous apes Kanzi and Panbanisha) and orangutans. He's taken numberous adventures across Northern Ireland, Israel, New Zealand, China, Thailand and Cambodia, before finally settling in Vietnam. Adam is a travel writer, photographer, journalist and web designer, with special expertise in S. Vietnam. Adam has a strong connection to the tourism industry in this area, having worked as a location scout for film. Adam's new album, "Under a Tamarind Tree" is now available on iTunes and other popular music download services.
Links of Interest: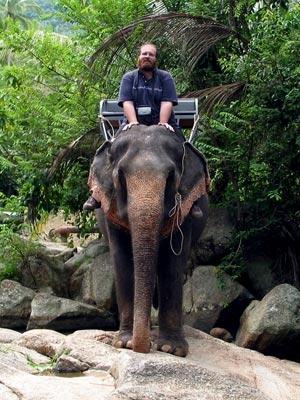 ---