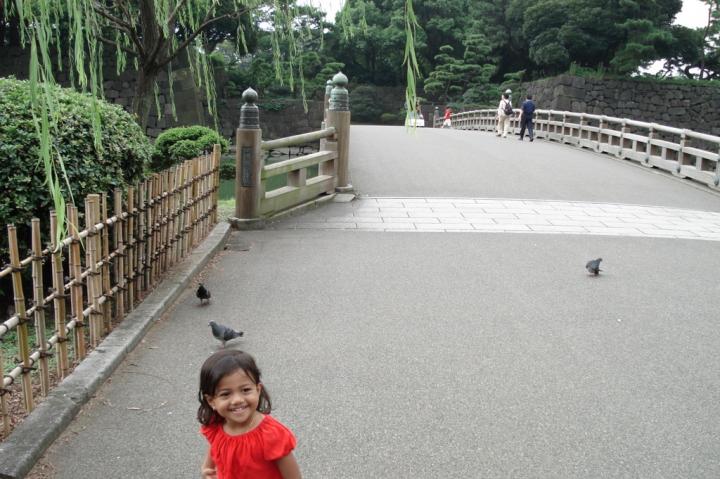 If you are in Tokyo, a visit to the Imperial Palace is a definite must. So much of emphasis is given to the monarch in Japan that I would say the Imperial Palace is the heart of the Japanese people and culture.
The Imperial Palace is situated in the centre of Tokyo, about 15 minutes away from the Tokyo Station. It's located on the former site of Edo castle, a large park area surrounded by moats and huge stone walls.  Walking around the park area and breathing in all the beautiful sight took us more than an hour.
Information about the Imperial Palace is well provided online http://en.wikipedia.org/wiki/Kokyo and http://www.japan-guide.com that there's really no need for me to explain about it in detail. It was a splendid day out for me – beautiful weather and magnificent scenery. And if you are lucky to be there on December 23 or January 2, you might just get a chance to see members of the Imperial Family and the inner grounds of their palace.
---